Bam Margera: Jackass star surrenders to Pennsylvania police over alleged assault, harassment and terrorist threats | American news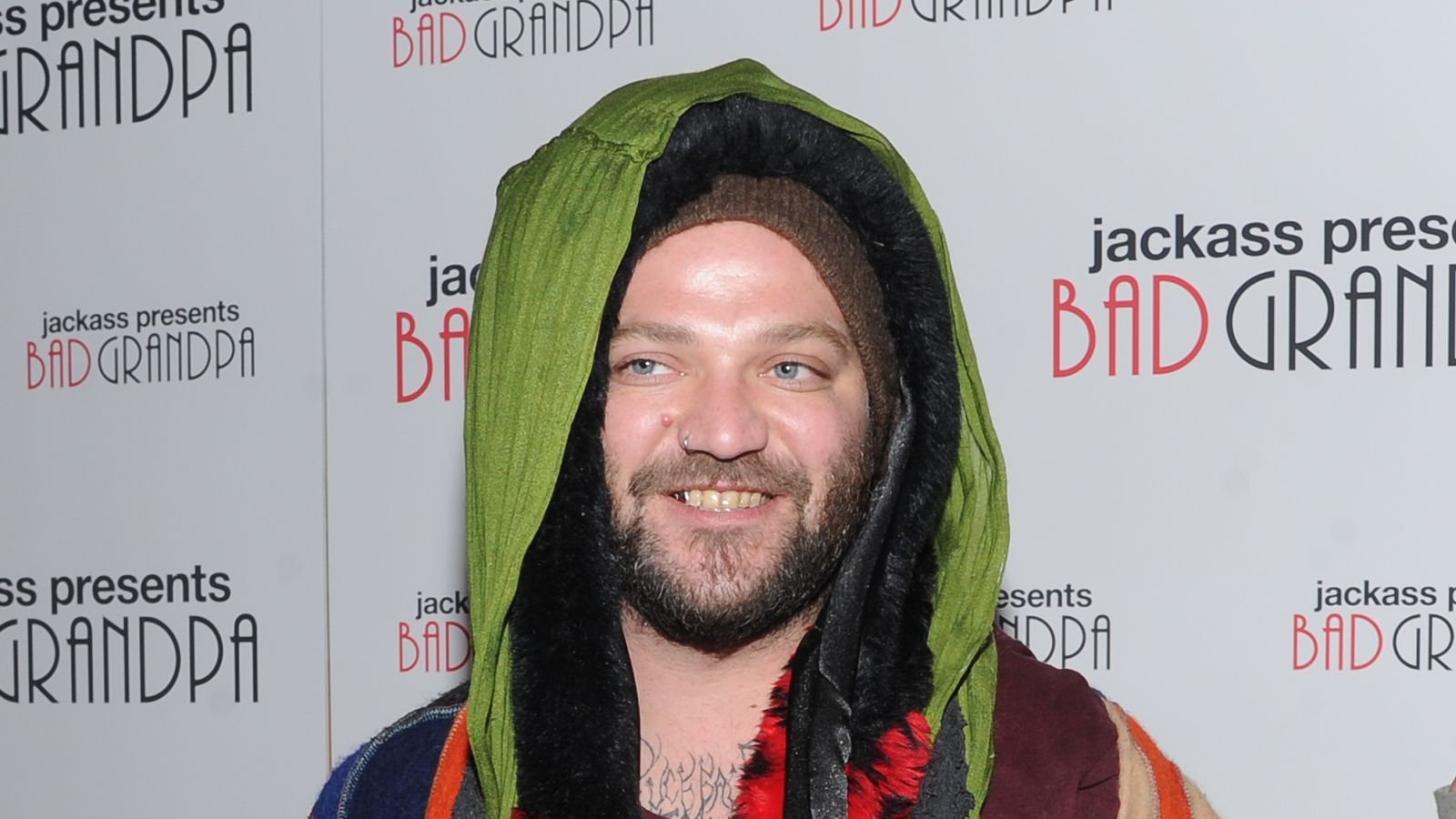 Jackass star Brendan "Bam" Margera, who was wanted by police after allegedly assaulting his brother at his Philadelphia home on Sunday, has surrendered to Pennsylvania State Police.
The 43-year-old was charged and pleaded not guilty, according to his lawyer, Michael van der Veen.
He was charged with simple assault, harassment and four counts of terrorist threat
"The wild rumors about his behavior this week are absolutely false. He is in good health and in good spirits," Van der Veen said in a written statement.
According to court documents, Margera has been released on $50,000 (£40,000) bail and is not allowed any contact with his brother, father or two other people who were in the house at the time of the alleged attack.
He must also stay away from the property in Pocopson Township, Chester County.
The state police came to the house because of a report of domestic violence. Margera's brother Jesse said the star kicked in his locked bedroom door and then punched him in the eye, nose and ear.
He also claims to have found a threatening handwritten note signed "Bam," according to a police statement.
Margera, who also starred in MTV reality series Viva La Bam, reportedly ran from the house through dense forests before officers arrived.
Read more on Sky News:
Jerry Springer: American talk show host dies at age 79
Freddie Mercury's leather hot pants sell for thousands of pounds at auction
Following his indictment, a post on Margera's Instagram account said, "Everything went great and the false allegations of what my brother is saying are not true and he will be sued for libel and kicked out of castle bam soon.
"The reason this happened is because I read on his phone that he wants me back in California and find a way to 302 me." Being 302-ed means being admitted to a hospital or clinic against your will.
Margera was one of the original stars of Jackass, the MTV series in which Johnny Knoxville and his friends played stunts and pranks on each other and the audience.
He appeared in later Jackass TV series and movies, but was reportedly issued with a temporary restraining order in 2021 by the director of the franchise.
His relationship with the franchise came under increasing strain after he was fired during the production of the fourth installment of the Jackass films for refusing to go to his contractually mandated rehab.
Margera initiated legal action against Paramount Pictures, Jackass director Jeff Tremaine and group co-creators Johnny Knoxville and Spike Jonze, who claimed he was illegally fired.
His next court date is May 25.