Oklahoma's WR recruit took a huge win on Thursday with Rivals250 receiver Zion Kearney. What sold him on the Sooners?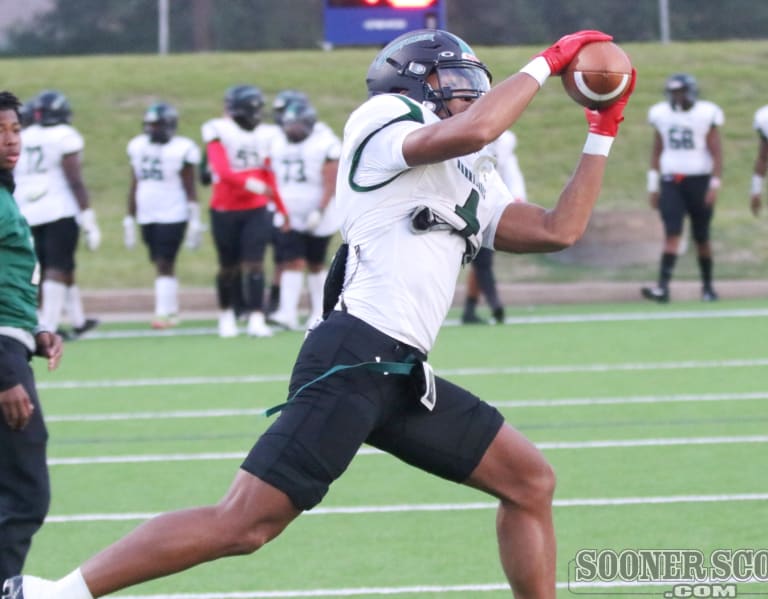 Oklahoma's 2024 recruiting class continues to gain momentum and on Thursday he was awarded the pledge of the nation's No. 128 overall, Zion Kerney of the City of Missouri (Texas) Ft. Turn High tower. The six-foot-tall, 190-pound prospect visited Norman before the Red and White game last weekend and simply relished that a decision was imminent.
For Kearney, like many others, he underpurchased the future of Oklahoma's program Brent Venables.
"Man I fell in love with the winning culture at OU. On Junior Day I saw that the staff is all about family. Coach V is a good motivator. Coach (Jeff) Lebby And (emmett) Jones watched a movie with me and showed me how I fit into their attack.
"I feel I'm a perfect fit."
And while freshman assistant Jones was a big part of the decision making process for Kearney, it was the overall culture in Norman that pushed him to the Sooners.
"Those guys are sincere and recruited me and my family hard from day 1. I got in touch with Jones at Texas Tech. So he wasn't really a stranger to me at OU. I've always wanted to play in the SEC," he explained.
Kearney likes what he sees of Oklahoma's football program, but admits it's the structure around it that has significantly helped him adjust to his future home in Norman, Oklahoma.
"I also like the SOUL mission program. I've actually only seen one other school that has something similar. But OU's is different. Not only do they prepare you for your career, but it also offers opportunities to travel and serve while you still get college credit," he explained.
So much of Norman's inner workings impressed Kearney, but it was one of the most numerous groups that amazed him during his journey to Norman.
"The OU fans are crazy locked up! They also show real love in real life. When I got there, it was like they knew who I was," he laughed.