TV presenter Phillip Schofield has left This Morning after more than 20 years.
The 61-year-old competed on the ITV morning show in 2002. On Thursday he presented his last show.
In a statement, Schofield said he was stepping back because the program "has become the story" and "I want to do what I can to protect the show I love".
It comes after reports that his relationship with longtime co-presenter Holly Willoughby had come under strain.
He recently returned to This Morning after taking pre-scheduled leave around his brother sexual abuse case last month and The Sun reported that the absence had contributed to a "cooling off" of their friendship.
The explanation said: "I've always been proud to write fascinating stories on This Morning.
"But recently, This Morning itself has become the story.
"Throughout my entire TV career – including the very difficult last days – I have always tried my best to be honorable and kind.
"I understand that ITV has decided that the current situation cannot continue and I want to do what I can to protect the show I love."
This comes after feud rumors between him and Willoughby – who has also made a statement about Schofield's resignation.
On an Instagram story she said: "Hello everyone… It's been over 13 amazing years presenting This Morning with Phil and I want to take this opportunity to thank him for all his knowledge, his experience and his Humour.
"This sofa won't feel the same without him."
Read more:
Read Schofield's full statement – and Holly's response
A timeline of the stars' relationship and rumors of a breakup
Schofield praises Willoughby after rumors of friendship
The two have been open about their close friendship over the years, including sharing photos on social media of them on vacations together with their families.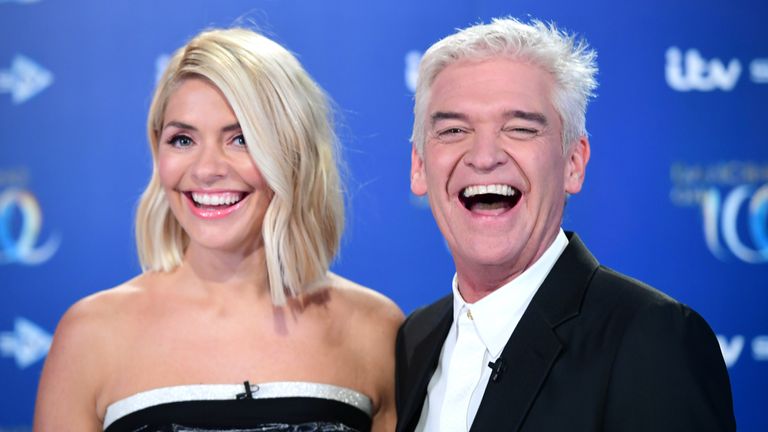 Last week, Schofield addressed the feud rumors, saying Willoughby was his rock. He added: "Like I said before, Holly is my rock. We're the best of friends – as always she's an incredible support on screen, behind the scenes and on the phone."
Kevin Lygo, ITV's managing director of media and entertainment, said: "Phillip is without a doubt one of the best broadcasters of his generation and we thank him for his two decades of absolutely amazing television on the This Morning bank.
"This Morning was created by one of television's best and most diligent teams, producing over 12 hours of live television each week.
"We look forward to continuing our relationship with Phillip, starting with the British Soap Awards in June and a brand new peak time series coming up."
Willoughby returns to This Morning on June 5.
The show has been on the air for over 34 years and previously received special BAFTA recognition in 2018 for its 30th anniversary.
Schofield and Willoughby first presented the show together in 2009.