Govt unveils 'once-in-a-generation' rent shakeup – including ban on 'no-fault' evictions | Political news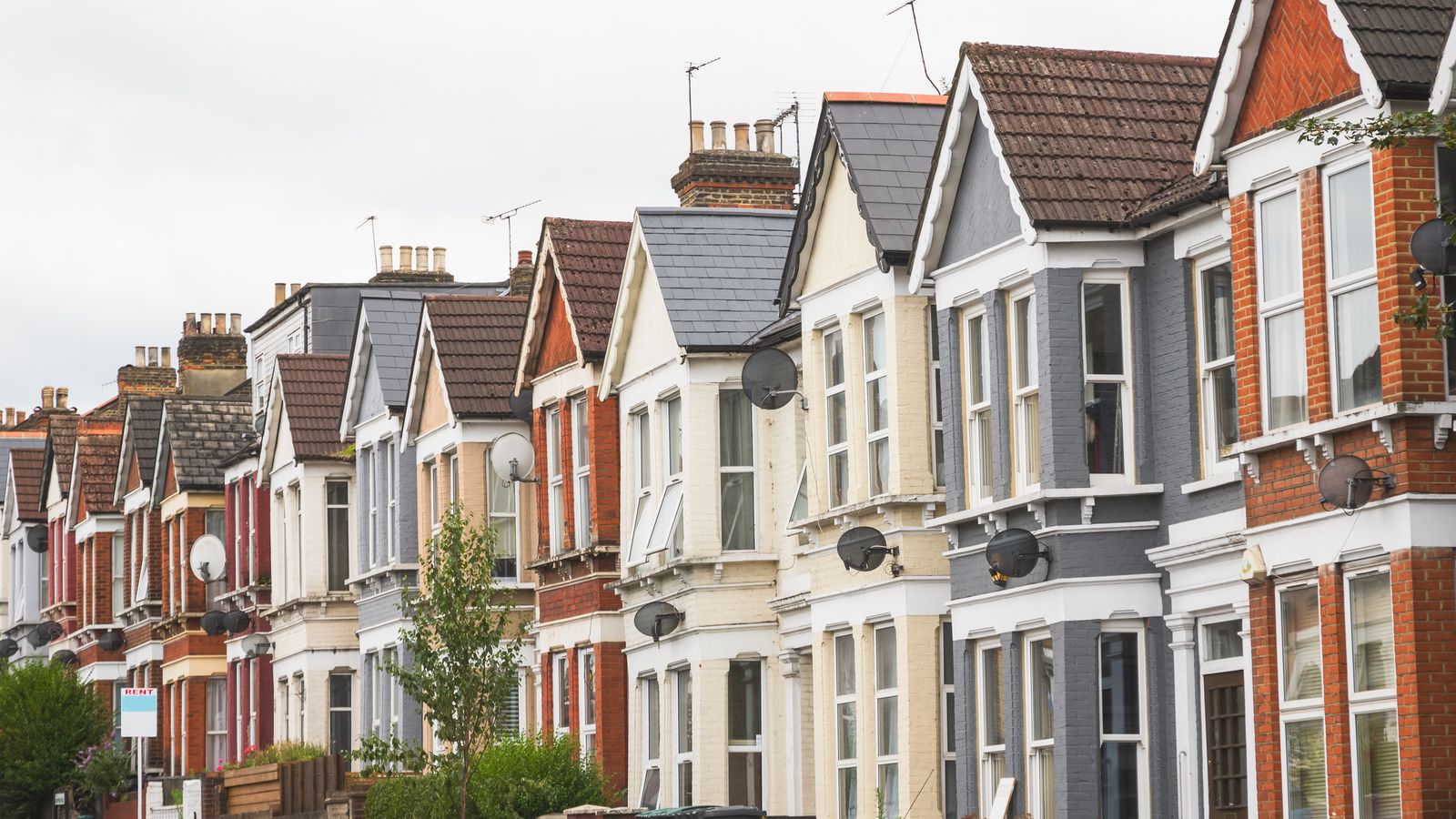 Plans to scrap no-fault evictions will be unveiled by the government today.
The Renters' (Reform) Bill will be published later – three and a half years after the government was elected with a manifesto pledge to end the practice.
No-fault — or Section 21 — evictions allow landlords to repossess tenants' property without giving a reason.
Housing Secretary Michael Gove said a new ombudsman will be established to oversee dispute resolution.
In addition to ending no-fault evictions, the bill will give people the legal right to have a pet in their home. Landlords will have to consider these requests and will not be able to unreasonably refuse.
Mr Gove said: "Too many tenants live in damp, unsafe, cold homes, powerless to put things right, and with the threat of eviction hovering over them.
"This government is committed to addressing these injustices by offering a new deal to those living in the private rented sector; one that puts quality, affordability and fairness at its heart."
The plans will affect 11 million renters and two million landlords, according to the Department for Leveling Up, Housing and Communities.
Read more:
No-fault evictions increase homelessness
Every seven minutes, a private tenant receives an eviction notice
The unfair reality of no-fault evictions


The government says landlords can also evict antisocial tenants more easily, with shorter notice periods for "irresponsible" tenants.
Other measures in the bill include plans to make it illegal for landlords and real estate agents to impose blanket bans on welfare recipients or families with children.
It will also apply housing quality standards to the private sector for the first time.
Some campaigners have described the bill as a "once-in-a-generation" announcement – although there are warnings that some property owners will still find ways to circumvent the laws, such as using large rent increases to fend off unwanted tenants. expel.
Dan Wilson Craw, acting director of campaign group Generation Rent, said: "Abolition [no-fault evictions] will take away much of the rental stress and improve communication and trust between tenants and landlords."
But Siobhan Donnachie, spokeswoman for the London Renters Union, labeled the bill a "long overdue" and said "inflation-busting rent" will mean tenants will still feel insecure.
She warned: "For the many families currently struggling with housing costs, a 20% rent increase is simply a no-fault eviction by another name.
"If the government is serious about bringing tenants safety to our homes, it needs to recognize how insecure tenants feel as they speak out against unsafe housing or plan for the future with the threat of inflation-destroying rent increases hanging over our heads."
Battersea Cats and Dogs Home believes the proposed law will significantly reduce the number of animals being "unnecessarily separated from owners" – and allow millions of renters to enjoy pet ownership in the future.
And Owen Sharp, CEO of Dogs Trust, said the reforms are a "potential game changer" for responsible dog owners who rent.
Lisa Nandy, the shadow housing secretary, said Labor would move forward, with plans to introduce "a four-month notice period for landlords, a national register of landlords and a host of new rights for tenants – including the right to change in your home, to request quick repairs and to have pets".