The company behind a controversial coal mine in West Cumbria and Britain's environmental regulator are both involved in a separate lawsuit over plans to pump oil into rural Surrey.
Next month's High Court case on whether or not to extract around three million tonnes of oil from Horse Hill is being regarded as a test case that could mark the "beginning of the end" for new fossil fuel production in the UK.
The site, near Gatwick, was first approved by Surrey County Council in 2019, but has since been challenged by campaigners and is due to appear in the UK's highest court next month.
Unusually, the Supreme Court has allowed four additional agencies to intervene — meaning they can provide written or oral submissions to help the court understand, reflecting the public interest in the case.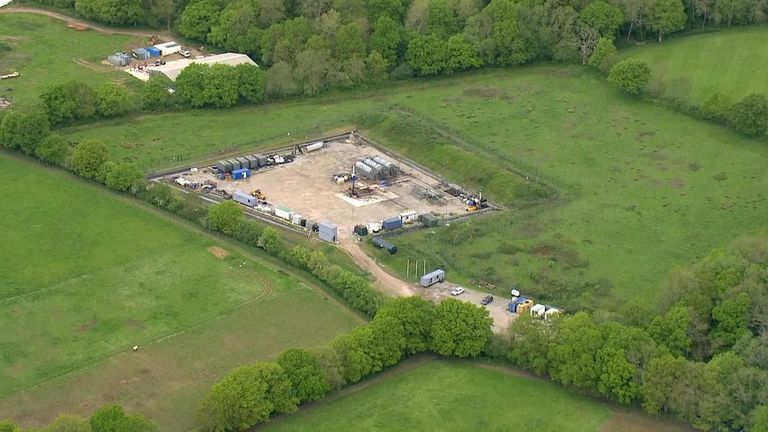 One of those involved is West Cumbria Mining, whose plan to develop the UK's first new coal mine in 30 years at Whitehaven was controversially approved by the government in December.
WCM did not respond to a request for comment on why it had intervened.
But if the campaigner's appeal against the Surrey oil site wins next month it could be "that you have to completely reassess whether that coal mine in Cumbria can happen at all," according to lawyer Sam Fowles.
"It is extremely difficult to overstate the significance of this case," said Mr Fowles, who specializes in land use planning and environmental law at Cornerstone Barristers.
It could trigger the "beginning of the end of … new fossil fuel extraction in the UK in the future," he added.
The government will soon have to make a decision about the gigantic oil and gas field Rosebank in the North Sea.
Charles McAllister, director of the UK Onshore Oil and Gas industry group, called it "irrefutable" that the UK will need some oil and gas beyond 2050, "even with massive growth in renewables".
"It's about where we got it from, not whether we need it or not."
Read more:
Energy giant Drax was told by its own advisers to stop calling biomass 'carbon neutral'
Britain risks falling behind in race to become world leader in green hydrogen, says leading company
East Africa's drought wouldn't have happened without humans, scientists conclude
Drafting the agenda for COP28

'Clear consequences' for future projects
Both the Cumbria coal mine and the Surrey oil business revolve around the same thorny issue plaguing planning authorities in charge of fossil fuel projects.
The question is whether their assessments of the project's environmental damage should consider only the emissions from extracting the fossil fuel from the ground, or also from when it is later used or burned "downstream".
These are known as "scope 3" emissions and usually make up the bulk of a project or company's greenhouse gases. Fossil fuels are the main driver of climate change, which is already threatening the UK through things like rising sea levels and last summer's intense drought.
Both the Cumbria colliery and the Horse Hill oil site were approved in part on the basis that these "downstream" emissions need not be accounted for, and that total emissions would therefore be low.
Sarah Finch, the lead campaigner challenging the oil decision, told Sky News: "More than 10 million tonnes of carbon dioxide could be released if the Horse Hill oil is eventually burned."
Katie de Kauwe, a lawyer with campaign group Friends of the Earth, who also steps in, said: "It cannot be right that the greatest impact of fossil fuel projects on people and our planet can be effectively left out when planning decisions are made.
"This is a huge legal challenge that could have clear implications for other fossil fuel developments, including the new planned coal mine in West Cumbria and the legality of the Secretary of State's decision to approve it.
"West Cumbria Mining is clearly concerned, so they are stepping in."
Protesters disrupt Barclays rally

Ms. Finch's initial challenge to the Supreme Court was rejected. But she took it to the next court, the Court of Appeal, where the three judges were divided. One judge agreed she had a point, but the majority said it was a matter for planning authorities rather than the court.
But that creates a huge problem, according to the Office for Environmental Protection (OEP) – the UK's environmental watchdog set up after Brexit in 2021 – which is intervening for the first time in a Supreme Court case.
"It means that local planning authorities could come to completely different conclusions on an important issue of principle over essentially the same facts," it said in its statement to the court, leaving the law "in an unpredictable state with potentially erratic results."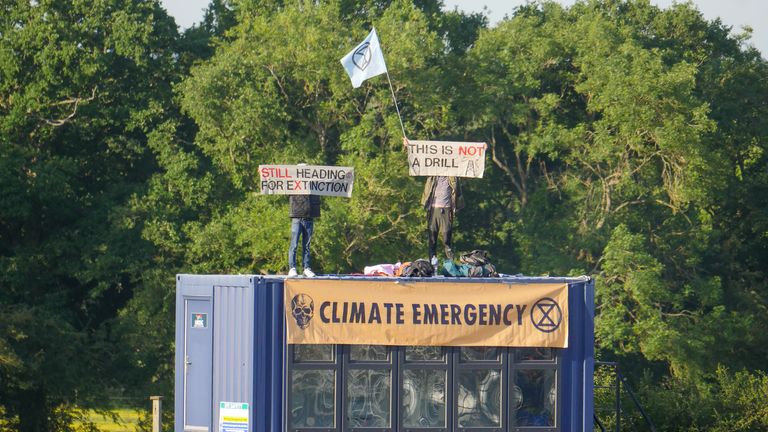 'Not clear' if UK pumped more oil and gas – climate advisers
"If it's successful, which I don't think it will be, it will set a precedent," said UKOOG's Charles McAllister.
If the campaigners win, it would have "far-reaching implications beyond the onshore oil and gas industry, ranging from the offshore oil and gas industry, mining, metals, manufacturing and aviation," he warned.
The Horse Hill site would extract about 200,000 barrels of oil over 25 years, which could be used to power fighter jets, generate electricity or heat homes. The UK produces about a million barrels of oil a day.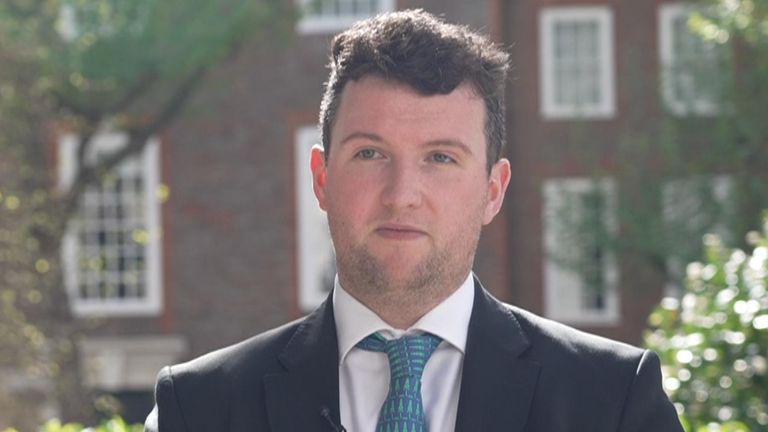 Independent government climate advisers from the CCC have said the UK will need some oil until 2050, though it is "not clear" whether it needs to produce more domestically.
The International Energy Agency has said that no new fossil fuel project is compatible with the globally agreed target of limiting warming to 1.5°C.
UK Oil and Gas, Horse Hill's main developers, declined to comment.
A spokesman for Surrey County Council said it "is required to determine planning applications in accordance with the development plan, national planning policy framework, national policies and other material considerations, as set out in legislation and case law.
"The County Council will take its case to the Supreme Court, which will make a decision in due course."
Watch The Climate Show with Tom Heap on Saturdays and Sundays at 3pm and 7.30pm on Sky News, on the Sky News website and app, as well as on YouTube and Twitter.
The show explores how global warming is changing our landscape and highlights solutions to the crisis.